Dentist – Evergreen, CO
Get to
Know
Dr. Scott
Gordon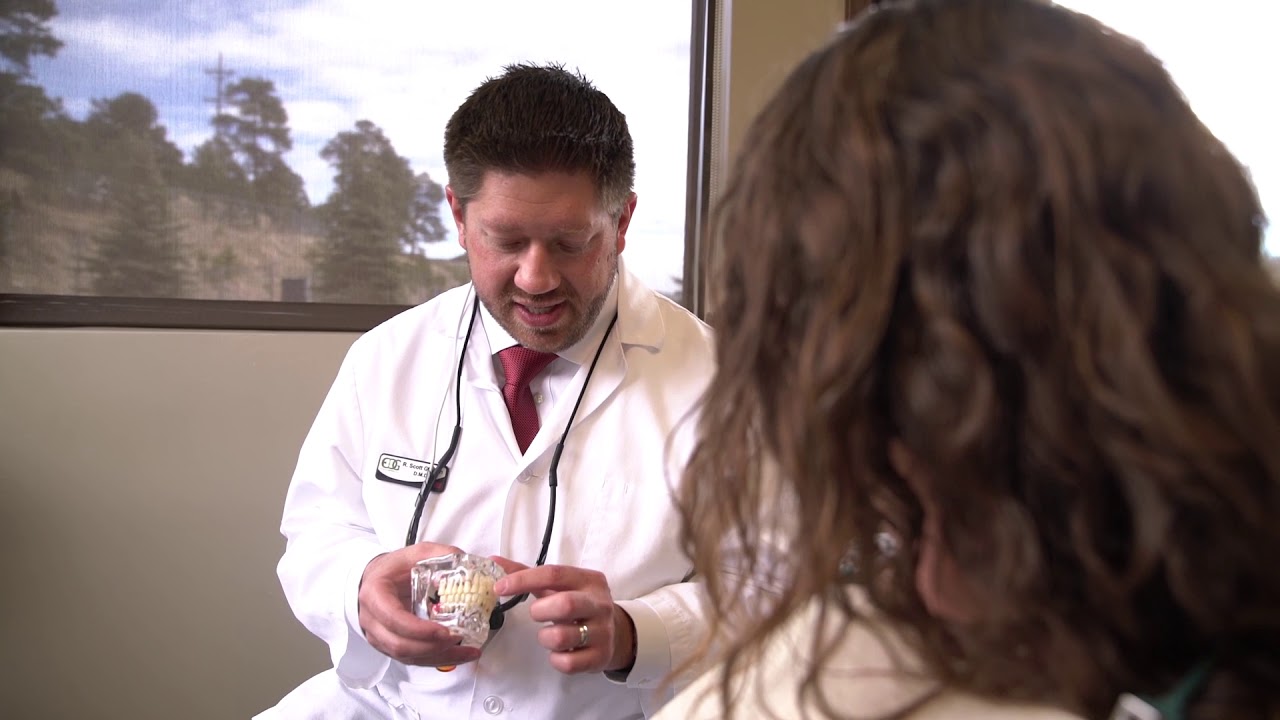 Dr. Gordon lived all over as an Army brat in his earlier years, but today, he is proud to call Colorado his home. He has been a member of the Evergreen team since 2011. What he enjoys most about his role as one of our dedicated dentists is being able to experience the joy and satisfaction of transforming a patient's life by restoring their oral health, whether through providing preventive care, eliminating pain, creating a custom restoration, or helping them overcome cosmetic concerns. Interested in learning more about him? Just keep reading below.
Why Did You Decide to Become a Dentist?
Growing up, Dr. Gordon's grandfather and aunt were both dentists. During his college years, he decided to work as a chairside dental assistant to see if oral healthcare was a profession that fit his interests and talents as well – and it did! Over a decade later, he's never regretted his career path for a second. Dentistry is still a family affair too, as his father-in-law is an orthodontist who also works here in Evergreen, CO.
Where Did You Study Dentistry?
Dr. Gordon completed his undergraduate degree at Creighton University before pursuing his DMD at the Nova Southeastern University College of Dental Medicine. Following graduation, he enlisted in the US Army and practiced as a Brigade Dentist, which included a one-year deployment to Iraq. There, he cared for thousands of active soldiers and earned a Meritorious Service Medal. Since getting out of the Army, he has received advanced training in a variety of dental services, including Invisalign, dental implant placement/restoration, and the Pinhole Gum Surgical Technique. He is a current member of the American Dental Association and the Colorado Dental Association.
Outside of the Dental Office, What Do You Like to Do?
Dr. Gordon and his beautiful wife have two boys together. When he isn't busy improving smiles, he enjoys hiking with his family, reading a good book, going 4-wheeling, camping, and watching movies. He's also scuba certified and has his pilot's license!